Soundtracks & Filmmusik
Soundtrack - Seit Rocky ist jeder verrückt nach diese Filmmusik! Du auch? Dann bedien Dich!
Preisknaller
Top Soundtracks
Original Motion Picture Soundtrack
Forrest Gump - The Soundtrack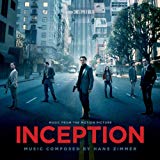 Various artists
Inception (Music From The Motion Picture)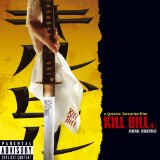 Various artists
Kill Bill Vol. 1 Original Soundtrack [Explicit]
Various artists
Pirates Of The Caribbean Original Soundtrack
Original Soundtrack
From Dusk Till Dawn - Music From The Motion Picture
Hans Zimmer
Sherlock Holmes (Original Motion Picture Soundtrack)
Original Soundtrack
The Rocky Story
Henry Jackman
X-Men: First Class
Various
Grey's Anatomy Original Soundtrack
Tomandandy
Resident Evil - Afterlife (Original Soundtrack)
Hans Zimmer
The Da Vinci Code
Original Soundtrack
The Rocky Story
Nichts dabei?
- Verwende die
Suche
um Dein Hörbuch zu finden.
Filmmusik und Soundtracks – Die Musik zu Deinem Lieblingsfilm
Hast Du einen Lieblingsfilm? Wenn ja, kennst Du sicher auch den Soundtrack beziehungsweise die Filmmusik deines Lieblingsfilms! Und genau dieser Soundtrack darf natürlich in Deiner Sammlung nicht fehlen! Egal ob Filmmusik aus Klassikern wie Rocky oder anderen bekannten Filmen wie Das Bourne Ultimatum, Forrest Gump, der Fluch der Karibik oder Kill Bill wir haben die besten Titel zum legalen Download im Angebot. Neben diesen internationalen Top-Filmen findest Du bei uns natürlich auch die Soundtracks Deiner Lieblingsserie, wie den Soundtrack von Grey's Anatomie, oder von bekannten deutschen Filmen, wie den Soundtrack zu Russendisko mit Matthias Schweighöfer.
Egal zu welchem Film Du Deine Filmmusik oder Deinen Soundtrack legal downloaden möchtest bei uns wirst Du fündig werden – legal, einfach, sicher und in bester Qualität.